Woodland Hills Audiologists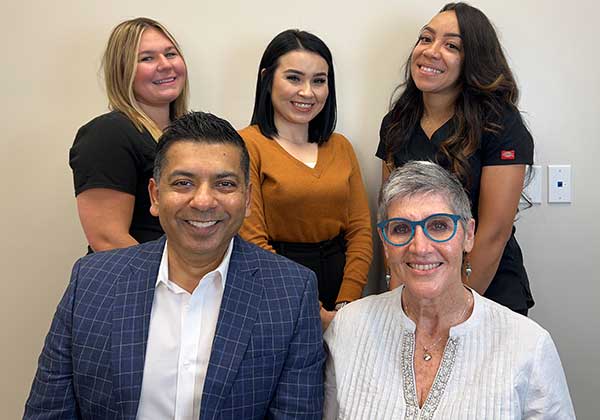 We won't stop until you get the results you're looking for. Schedule a hearing test today and meet our team of audiologists.
Call or text us today at 818-208-6025.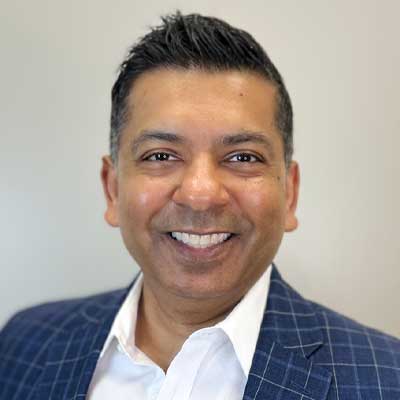 Amit Gosalia, Au.D.
Board Certified Doctor of Audiology
Dr. Gosalia was born in NY and raised in AZ, where he completed most of his education. Most recently, he sold his private practice in Vancouver, WA and moved to sunny southern California and joined the growing West Valley Hearing Center in 2017.
He became an audiologist to help the thousands of Americans with hearing loss enjoy those special moments they miss with family and friends. Along with his vast education, he also has a philanthropic heart. He has volunteered and helped create and grow numerous non-profits in WA, along with being elected to the American Board of Audiology Board of Governors, President of the Arizona Speech-Language-Hearing Association and chair of American Academy of Audiology Sub-Committee. Along with his national activities, he has written articles in national magazines, has been an invited speaker to audiology meetings and has given many talks to the medical community regarding hearing loss and tinnitus.
He enjoys spending time with his wife and daughter, watching and playing sports and continues to be active nationally with audiology.
Education and Certifications:
Board Certified in Audiology
American Board of Audiology, 2006-Current
Doctorate in Audiology
AT Still University, 2006
Masters of Science (Audiology)
Arizona State University, 2002
Bachelors of Science (Speech & Hearing Sciences)
Arizona State University, 2000
Awards and Acknowledgements:
2018 Elected Vice President Audiology Practice Standards Org
2018 Elected Chair (American Academy of Audiology) PA Committee
2017 Distinguished Service Award (A.T. Still University Alumni)
2014 Peer-Reviewed Article (Hearing Review)
2012-2016 Voted Best Audiologist (The Columbian)
2013 Elected Chair (American Academy of Audiology Sub-Committee)
2012-2017 Voted Best in Hearing Care (Vancouver Business Journal)
2012 Elected Governor/Board Member (American Board of Audiology)
2012 Accomplished & Under 40 (Vancouver Business Journal)
2011 Jack Vernon Crystal Award (American Tinnitus Association)
2011 Best in Hearing – National Award (Hearing Review)
2008-2013 Advisory Committee Member (AudiologyOnline)
2008-2011 Audiology Foundation of America Advisory Board
2007-2016 Scholar Award (American Ac. of Audiology – Awarded)
2007 Elected President (Arizona Speech-Language-Hearing Association)
2006-2007 Adjunct Professor (Arizona School of Health Sciences/A.T. Still University)
2006 Professional Leadership Award – National Award (AFA)
2005-2007 Arizona Licensure Review Board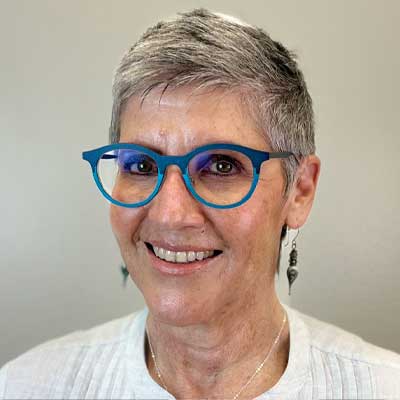 Jane Rosner, Au.D.
Doctor of Audiology
West Valley Hearing Center was founded in 2001 by Dr. Jane Rosner in Woodland Hills. Jane is a licensed doctor of Audiology and hearing aid dispenser who is a member of both the American Academy of Audiology and the California Academy of Audiology.
Here at West Valley Hearing Center, helping people hear the wonderful sounds of life is Dr. Rosner's mission. Along with her busy schedule, she has made time to see our valued US Veterans for their hearing needs since 2008. Dr. Rosner is trained and utilizes hearing aids from all the leading manufacturers and keeps up with current research and trends in amplification. She attends numerous audiology meetings and courses throughout the year, surpassing the minimum number of continuing education hours required by the State of California. Aside from hearing aids, she also specializes in the diagnosing and treatment of tinnitus (ringing in the ears) and dizziness.
Her passion for animals led her to New Orleans in 2005 after hurricane Katrina, where she and 21 volunteers rescued cats and dogs. When she is not busy at the clinic, she spends time with her husband, son and her 2 furry kids (Bella and Freckles).
Education and Certifications:
Doctorate in Audiology
University of Florida, 2003
Masters of Science (Audiology)
San Diego State University, 1981
Bachelors of Science (Psychology)
University of California San Diego, 1977
Awards and Acknowledgements:
2014-2016 Hearing Angel (Starkey Hearing Foundation)
2014 Provider of Distinction Award (Audigy)
2012 Most Improved Award (Audigy)
2011-2017 Favorite Audiologist (Daily News)
2008 – Present Board Member (Manna Food Bank)
2007 President BNI
2005 Katrina Rescue (New Leash for Life)
2004 President BNI
2001-2016 Board Member (California Women in Business Organization)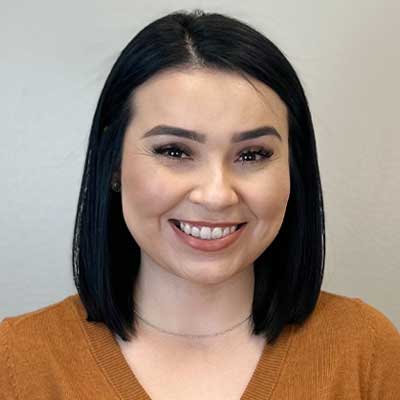 Lizette Montes, Au.D.
Doctor of Audiology
Lizette Montes is a native of Southern California, born and raised in the San Fernando Valley. She received her Bachelor of Arts in Communication Sciences and Disorders from California State University Northridge.
She was recently awarded her Doctor of Audiology degree from there, as part of the inaugural class of the Doctor of Audiology program.
Her audiology interests include adult diagnostics, hearing aid technology, tinnitus, and balance disorders. She speaks both English and Spanish fluently.
With experience in a variety of clinical settings, Dr. Montes enjoys working with patients of all ages. Having completed her residency year at West Valley Hearing Center, she is excited to stay on and grow as an audiologist alongside a passionate team of professionals and even more excited to serve the community she grew up in.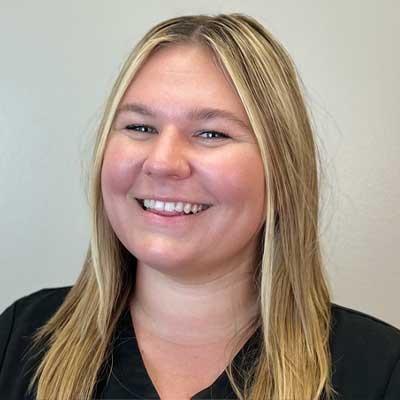 Frankie Mlenar
Ototech and Patient Care Coordinator
Frankie Mlenar, our Patient Care Coordinator, was born and raised in Southern California. She graduated from California State University, Northridge in 2017 with a Bachelor of Arts degree in Liberal Studies with an emphasis on Elementary Education.
Currently, she is responsible for scheduling, checking patients in, checking patients out, answering the phones and other reception duties. Outside of work, she enjoys anything outdoors and with friends or family.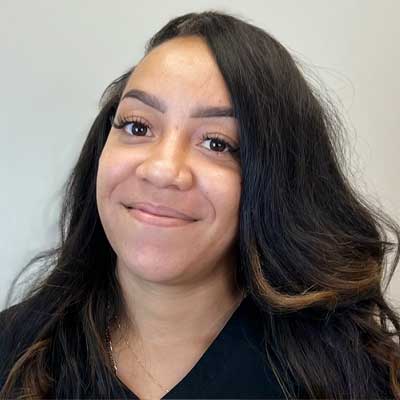 Belanjue Griggs
Back Office Coordinator
BeBe was born and raised in Los Angeles, CA. She graduated from LA Trade Technical College and High Desert Medical College with both an Associate and Bachelor in Science degree. Her newest study is Respiratory Therapy.
When BeBe isn't working, you can find her spending time with her family, friends and fur baby Kobe. BeBe also loves to try new food and travel.